VisiliftTM Octagonal /// cable
An attractive, clear octagonal design makes the VisiliftTM Octagonal both a beautiful centerpiece and attractive edition to any home. Our most unique elevator system, the cable-driven VisiliftTM Octagonal offers 11.9 square feet of interior space, with 48 inches across at the longest point. Along with this innovative, eye-catching design, the VisiliftTM Octagonal elevator provides wheelchair accessibility and supports up to 744 pounds.
...The VisiliftTM Octagonal has an attractive and clear octagonal design that makes it both functional and beautiful!
The octagonal-shaped, panoramic cab adds a new stylistic dimension to even the most austere spaces. Adding the system is relatively stress-free and straightforward: the elevator can either pass through a hole in the floor or attaches to a balcony.
---
Pictures
---
Additional Information (Tabs)
Standard Features
- Wheelchair accessible
- 744 lb capacity
- 32 fpm rated speed
- Variable speed drive system for smooth, quiet operation
- Standard cab platform of 42" diameter or 11.91 Sq. Ft.
- 84" interior cab height
- Travel capability of up to 40 feet with 5 stops
- No pit requirement for easy adaptation to new or existing homes: 3" ramp provided
- Automatic emergency cab lighting for added safety
- Emergency alarm and stop buttons
- One recessed ceiling light
- Illuminated haloed push buttons in car
- Automatic timed lighting
- 230V operation
- Standard black color

Optional Features
- Balcony Ring
- Custom colors
- Flush floor ring on first landing if 4" pit is provided
The VisiliftTM Octagonal comes in a standard black finish (top left). Custom colors are available.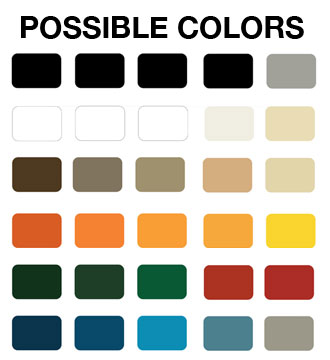 Click here to download a PDF version.

- VisiliftTM Octagonal (Drawings) /// Download PDF


- VisiliftTM Octagonal (Technical Specs) /// Download PDF